Luxury Shoes
Luxury shoes designed by Carlos Santos are much more than a pair of quality shoes. Quality over price is not enough to distinguish ourselves, when providing some of the best luxury shoes in the market.
It's not easy to define luxury. First and foremost, luxury is a wide concept. But we in Carlos Santos Shoes believe luxury to be craftsmanship, research, experimentation, elegance, and exclusiveness. For us, luxury is when unique inspiration begins to have more weight than common aspiration.
When you purchase a pair of luxury shoes for men by Carlos Santos Shoes you are not just only buying a product. You are becoming a part of its culture. A part of craftsmanship that the Portuguese artisans have been developing for centuries.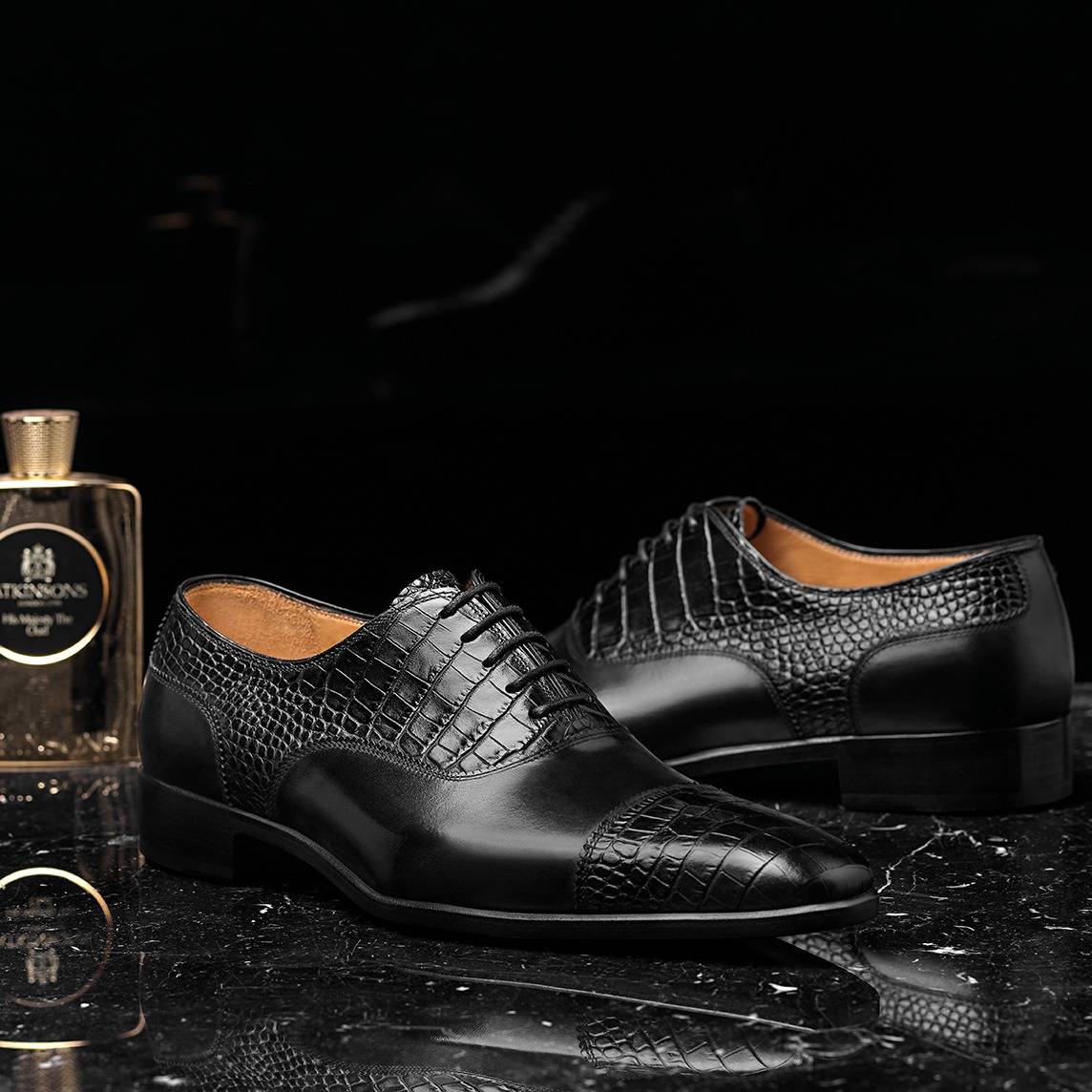 Luxury Shoes for Men
Carlos Santos' craftsmanship of luxury shoes for men is a combination of centuries-old know-how, contemporary design and technological innovation.
The elegance of luxury shoes is the result of experiencing with new methodologies and the persistent search for new solutions.
Luxury shoes are not a luxury. They are a statement, a commitment to time and quality; a rejection of triviality and unsteadiness. Handcrafted and tailored for few, Carlos Santos luxury shoes are a sophisticated piece in which the exclusiveness of materials shines through the quality of the finishing.
Luxury Boots
Boots for men designed by Carlos Santos are practical and comfortable, versatile and stylish. They are luxury shoes traditionally made of leather, chosen because of both their functionality and protection – from cold, mud, snow or water – and fashion reasons.
Ankle boots are one of the most versatile styles of boots available, with the Chelsea boots being the simpler and straightforward option. However, Chukka boots and other lace-up styles of boots can also become extremely fashionable.
Men's suede boots can be easily teamed up with a suit to wear in the office and Jodhpur boots have an elegance capable of making other ankle-high boots simply too plain.
Luxury loafers
The original design of the Penny loafer dates back to the 1930s. A loafer is a laceless luxury shoe, with an exposed ankle and a seam on top of the vamp. Loafers have a separate sole – unlike the moccasins – and often present a low heel.
During the 1950s, loafers benefited from tremendous success. They were known for their diamond-like cut-out, in which one could fit a Penny or two – hence the name it eventually stuck within the 'Prep' schools of the United States, legend has it. Carlos Santos luxury loafers are a homage to the authentic classic status the loafers enjoy today, available in timeless colours.
Luxury Sneakers
The humble sneaker has been transformed through experimentation into a piece of art prepared to hit the streets. A key contributor in the direction menswear is currently going through, any shoe rack would be immensely elevated with the addition of these luxury shoes.
This is a footwear path full of different aesthetics, shapes, and colours, with the need to change almost every season. Sneakers are a bold choice capable of bringing a certain avant-garde flair or a proper urban vibe to any outfit.