Floyd 1293
Goodyear Welted
---
product Details
An unforgettable classic, considered as a diplomat shoes, with a subtle elegance that effortlessly matches any sophisticated wardrobe selection. With a simple and clean design, Floyd follows the Goodyear Welted Construction System. These Cap Toe Shoes are available in Camurça 500 141 colour.
---
Size Chart UK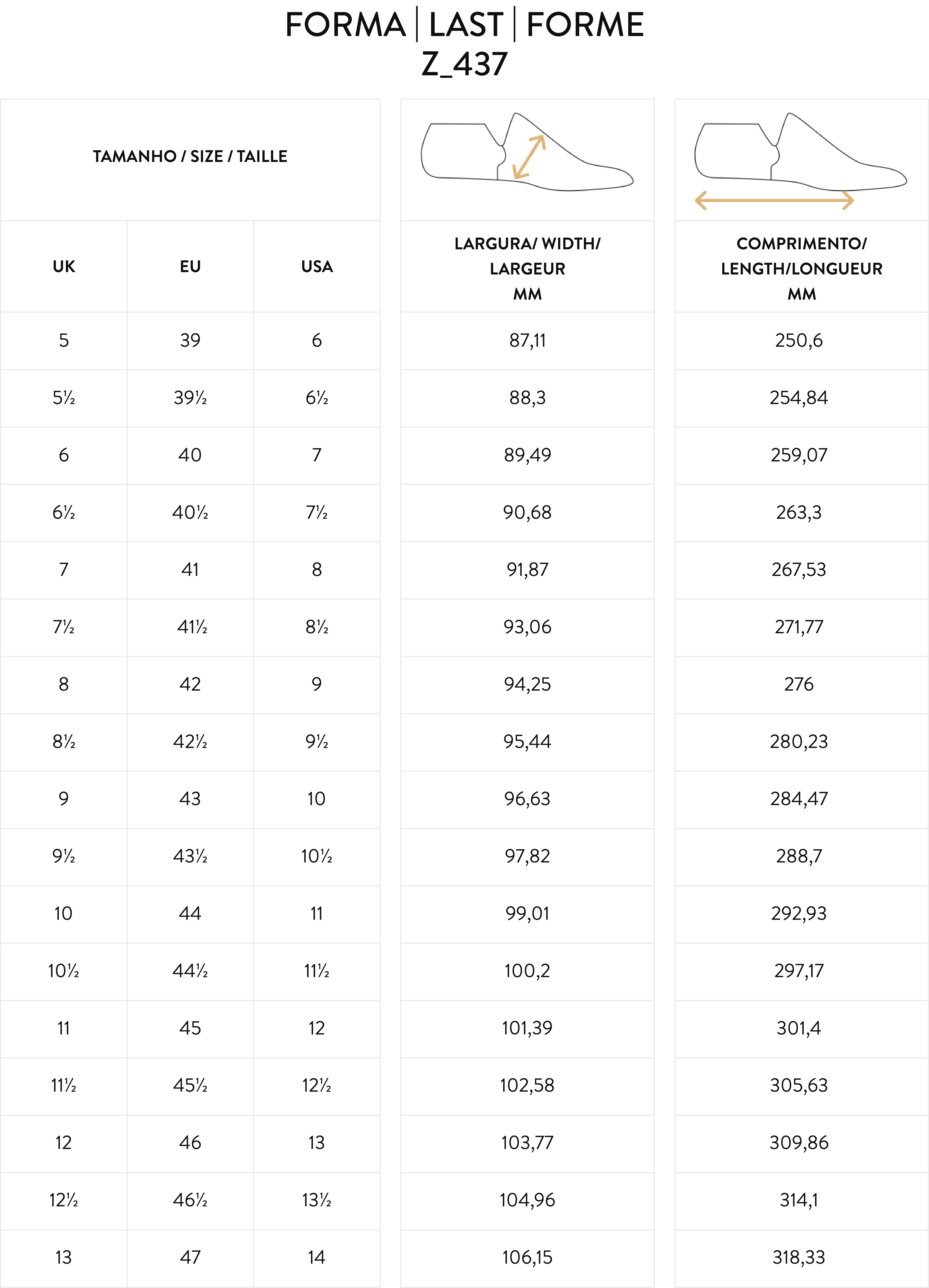 ---
Deliver Information
Deliveries up to 7 working days
---
Shoe Care
Take care of your suede shoes with the brushes made for it. Passing in a delicate way, the brush will remove stains and dust, giving a soft touch to the model. Carlos Santos Shoes has a shoe care kit available with an appropriate brush for this type of shoe care.
---