Robson 9899
Goodyear Welted Flex
---
product Details
An unforgettable classic, considered as a diplomat shoes, with a subtle elegance that effortlessly matches any sophisticated wardrobe selection. With a simple and clean design, Robson follows the Goodyear Welted Flex Construction System. These Cap Toe Shoes are available in Anil. New 1996 colour.
---
Size Chart UK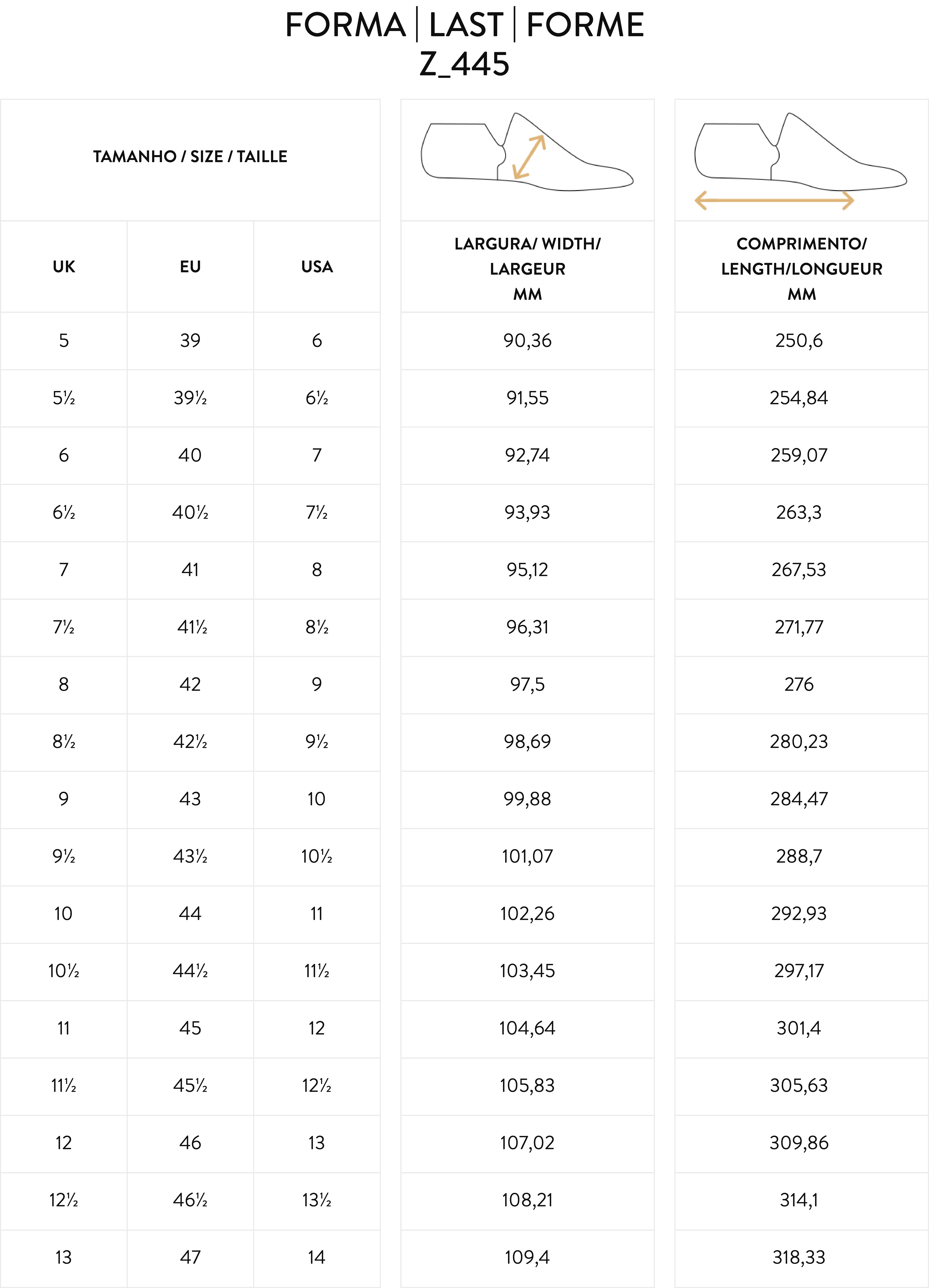 ---
Deliver Information
Deliveries up to 7 working days
---
Shoe Care
Take care of your leather shoes, using an appropriate wax or cream to cover the entire surface. With a cotton cloth, wipe gently to remove excess product. Carlos Santos Shoes has a shoe kit suitable for this type of treatment available on the online store.
---