€ 315.00
Doubting the correct shoes size? Use our guide below.
---
product Details
Nothing shows more elegance than a pair of Raphael One-Cut shoes from Carlos Santos Shoes. With a narrow shape, fine lines and a smooth surface, they are considered the absolute pinnacle of formal footwear models. A shoe manufactured according to the Blake Stitch complex system and worked with the best quality leather. Available in Camurça Noir.
---
Size Chart UK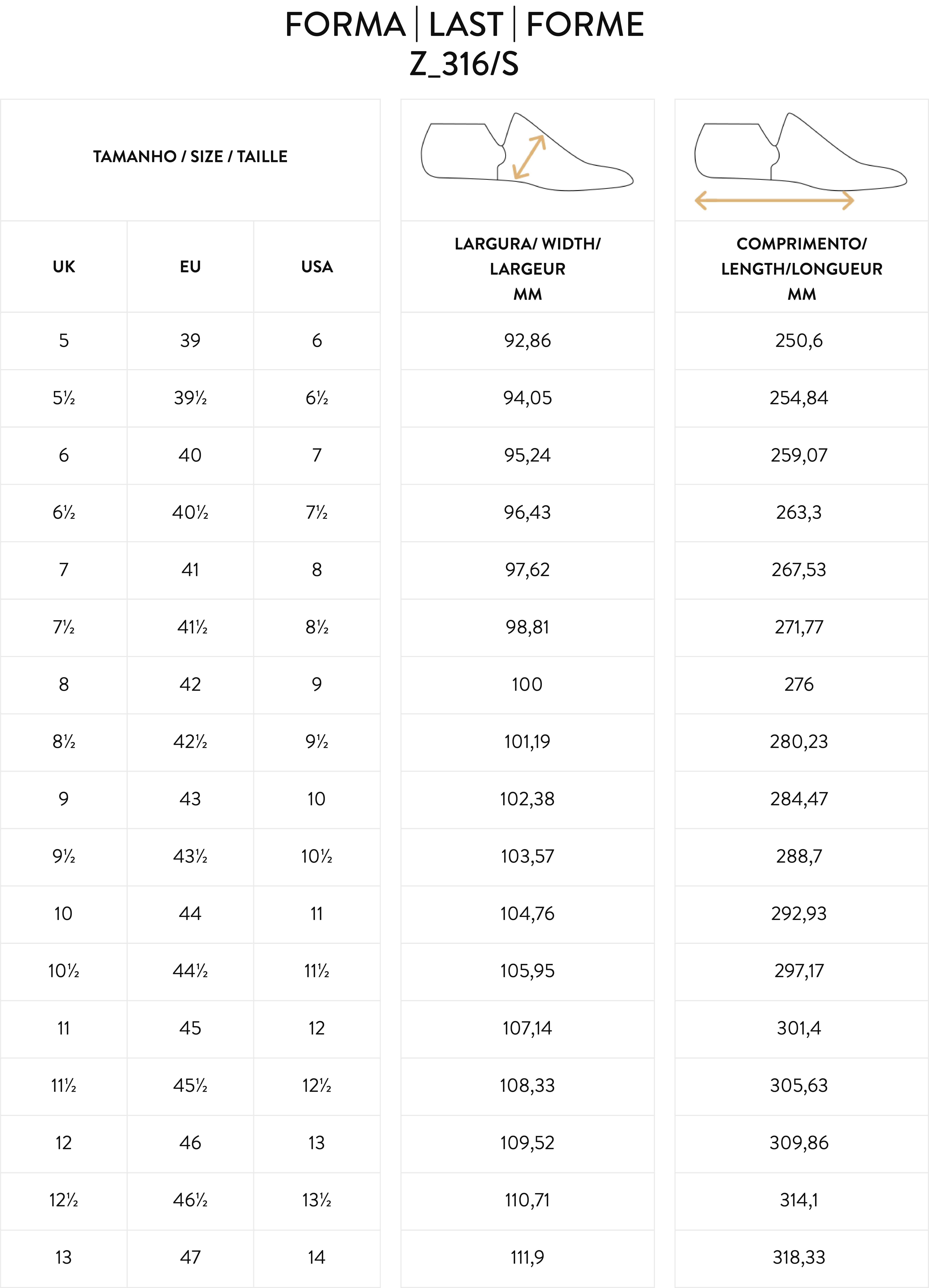 ---
Deliver Information
Deliveries up to 7 working days
---
Shoe Care
Take care of your suede shoes with the brushes made for it. Passing in a delicate way, the brush will remove stains and dust, giving a soft touch to the model. Carlos Santos Shoes has a shoe care kit available with an appropriate brush for this type of shoe care.
---