Carl 4210
Goodyear Welted
---
product Details
Carl Tassel Loafers for men are a stylish option for all seasons and have become a classic staple in any fashionable wardrobe. They are the perfect slip-on men's choice when it comes to choosing a lace-less men's dress shoe. Availabe in Anil 100 324 and Anil 100 Noir colours, handcrafted Carl Tassel Loafers by Carlos Santos Shoes follow the Goodyear Welted Construction System.
---
Size Chart UK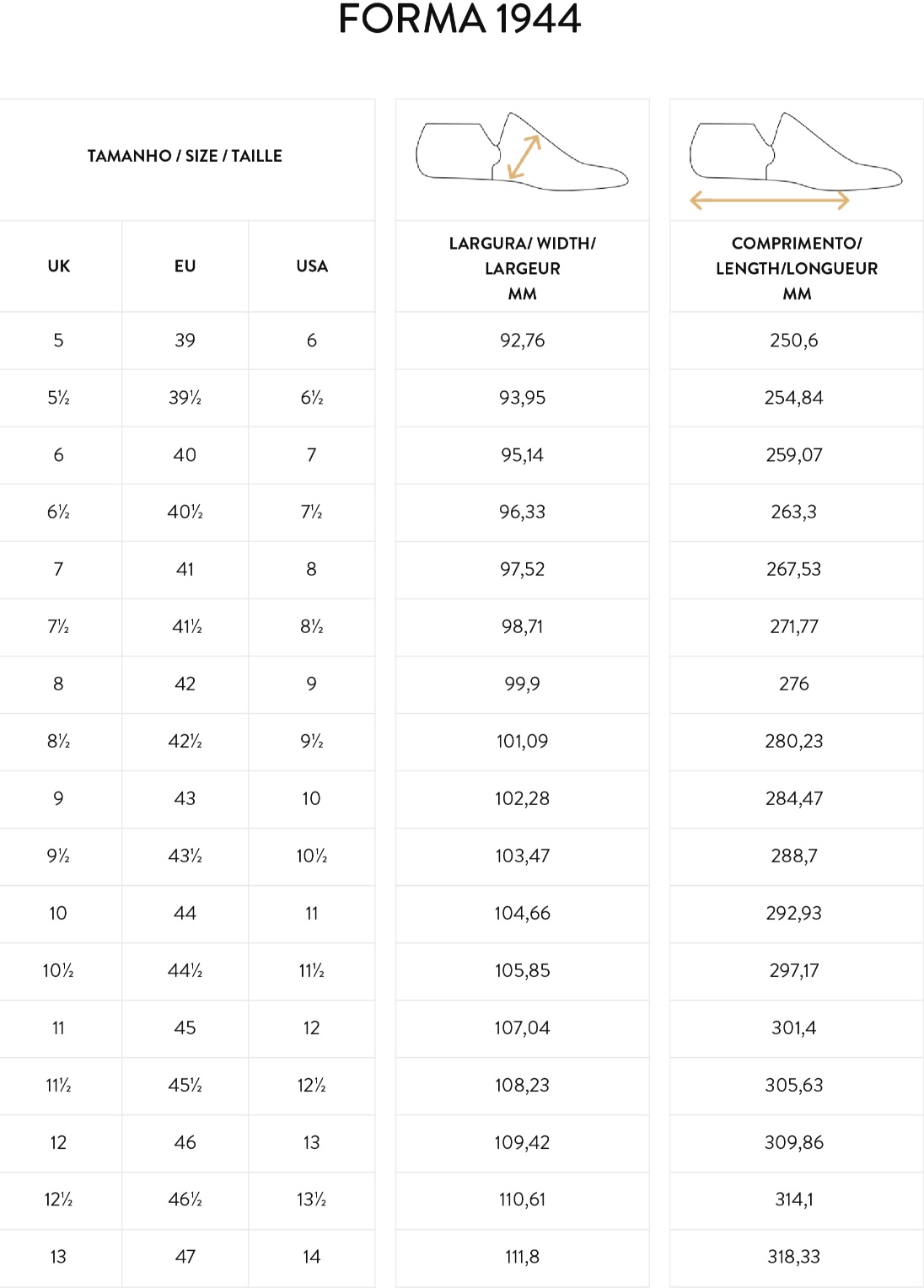 ---
Deliver Information
Deliveries up to 7 working days
---
Shoe Care
Take care of your leather shoes, using an appropriate wax or cream to cover the entire surface. With a cotton cloth, wipe gently to remove excess product. Carlos Santos Shoes has a shoe kit suitable for this type of treatment available on the online store.
---